Sales Training in Cork Sales training Cork, Sales Training in Cork, Inside sales training cork, Sales courses in cork
Do you want to sell more? 
          Do you want to get more customers?
                     Do you want to grow your business?
Increase Sales, Make more money and Beat your competition now! 
We can expertly assist you to increase your sales and marketing skills,  getting new customers, stand out from your competitors and "Ultimately grow your business".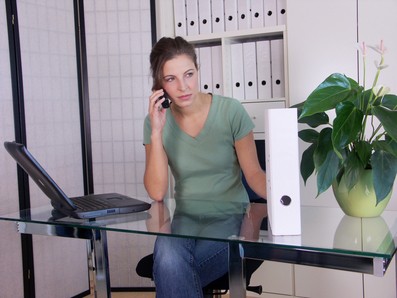 We provide customised training to assist you to become more productive in your sales communications and increase top line revenue while lowering cost and increasing margins.
Increase Productivity Today!
Superior delivery methods you won't find the traditional presentation approach when it comes to the delivery of our training; our cutting edge delivery approach engages every delegate for higher information retention.
We are now offering a 2 hour full intensive sales training; if you would like to know more about this, you can reach us today for a chat that will start your business juices flowing.
THIS 2 HOUR SALES TRAINING INCLUDES DIFFERENT TOPICS SUCH AS:  
How to handle Rejection and objections

Negotiations skills, cross-selling and upselling

Reversing – Soft Reversing

Presentation skills

Buying motives                                

Face to face selling

How to sell through the phone                                 

How to get new customers, leads

Body language                 

Structure of the call step by step

and much more!
Interested? Contact us today for a Quotation.
                                          Sales Training              BranUP sales methodology
Sales training cork, sales training cork, sales training in cork, sales courses cork, Inside sales training cork, Sales training cork, sales training in cork, sales courses cork, sales courses in cork, sales training, sales training Ireland, sales training in Ireland, Sales training cork, sales courses cork, inside sales training cork, sales training in cork, sales courses in cork, training in cork, sales training courses in cork, inside sales training in cork, Sales Training Courses Cork, Branupgroup, branup, branupgroup.com, branup.ie, bran up, branup methodology, branup sales methodology, Advanced Sales Skills Course, best sales courses in cork, best sales methodology in cork, best sales training companies, best sales training in cork, best sales training in Ireland, body language training, Branding, business coaching services, call center, call centre training, Coaching for Peak Performance, cold calling training, Confidence & Self Esteem, Consistently over-achieve in sales targets, courses for sales, Customer Relationship Management, Customer Service, entrepreneurs, Entrepreneurship, Face to Face Selling Skills Course, Hiring and Interviewing, how can I increase my profits, How do I sell myself in a job application, How to gain valuable skills to make it in Sales, How to hire top talent, how to increase sales, How to increase your talk time, How to optimise your sales team, How To Overachieve Your Sales Targets, how to sell more, How To Sell Yourself, How to Set Up a Business, How to set up your own business, how to train my sales team, i want to increase my sales, I want to sell more, improve my sales, Increase my Earnings, Increase my income, Increase my Personal Impact, Increase my Profits, Increase my Returns, increase productivity, Individual Training and Personal Development, Influencing Skills, Inside sales, Introduction to Sales, Management development, Motivation, Negotiation Skills Course, Networking, new starter, onsite training courses, Performance coaching, Performance for peak performance, phone sales courses, Presentation Skills, Problem Solving, Sales, Sales & Negotiation strategies, sales and management courses, Sales and Management Training, Sales and Selling, Sales coaching, sales courses, sales management courses, Sales Management Training, Sales Management Training programs, sales manager training, Sales Negotiation, sales negotiation training, Sales Performance Company, sales seminar, sales skills, sales skills course, Sales solutions, Sales strategy, Sales team training, sales techniques, Sales tips, Sales training, Sales training in cork, sales training classes, sales training companies, Sales Training Courses, Sales training courses that deliver real results, Sales training ideas, sales training ideas, sales training management, sales training marketing and Private sales training, sales training methods, sales training program, sales training techniques, sales training tips, Sales trainings courses, sales workshops, sales training, secrets of success, Self-employment, how to set up your company website, selling courses, Selling skills, Set up and register as self-employed, Setting up a limited company, Solution selling, Startups, Tele-business, telemarketing training, Telephone, telesales courses, telesales Selling skills, Time Management, Top Sales Training Companies, Train Your Sales Team, Training for Trainers, training in sales, What Companies Have the Best Sales Training Programs, world's best sales training, how to setup a business, how to setup a business in ireland, sole trader, entrepeneurship training, Sales training cork, sales training cork, sales training in cork, sales courses cork, Inside sales training cork, Sales training cork, sales training in cork, sales courses cork, sales courses in cork, sales training, sales training Ireland, sales training in Ireland, Sales training cork, sales courses cork, inside sales training cork, sales training in cork, sales courses in cork, training in cork, sales training courses in cork, inside sales training in cork, Sales Training Courses Cork, Branupgroup, branup, branupgroup.com, branup.ie, bran up, branup methodology, branup sales methodology, branup, bran up, bran up group, branup sales methodology, Sales training cork, sales training cork, sales training in cork, sales courses cork, Inside sales training cork, Sales training cork, sales training in cork, sales courses cork, sales courses in cork, sales training, sales training Ireland, sales training in Ireland, Sales training cork, sales courses cork, inside sales training cork, sales training in cork, sales courses in cork, training in cork, sales training courses in cork, inside sales training in cork, Sales Training Courses Cork, Branupgroup, branup, branupgroup.com, branup.ie, bran up, branup methodology, branup sales methodology, Advanced Sales Skills Course, best sales courses in cork, best sales methodology in cork, best sales training companies, best sales training in cork, best sales training in Ireland, body language training, Branding, business coaching services, call center, call centre training, Coaching for Peak Performance, cold calling training, Confidence & Self Esteem, Consistently over-achieve in sales targets, courses for sales, Customer Relationship Management, Customer Service, entrepreneurs, Entrepreneurship, Face to Face Selling Skills Course, Hiring and Interviewing, how can I increase my profits, How do I sell myself in a job application, How to gain valuable skills to make it in Sales, How to hire top talent, how to increase sales, How to increase your talk time, How to optimise your sales team, How To Overachieve Your Sales Targets, how to sell more, How To Sell Yourself, How to Set Up a Business, How to set up your own business, how to train my sales team, i want to increase my sales, I want to sell more, improve my sales, Increase my Earnings, Increase my income, Increase my Personal Impact, Increase my Profits, Increase my Returns, increase productivity, Individual Training and Personal Development, Influencing Skills, Inside sales, Introduction to Sales, Management development, Motivation, Negotiation Skills Course, Networking, new starter, onsite training courses, Performance coaching, Performance for peak performance, phone sales courses, Presentation Skills, Problem Solving, Sales, Sales & Negotiation strategies, sales and management courses, Sales and Management Training, Sales and Selling, Sales coaching, sales courses, sales management courses, Sales Management Training, Sales Management Training programs, sales manager training, Sales Negotiation, sales negotiation training, Sales Performance Company, sales seminar, sales skills, sales skills course, Sales solutions, Sales strategy, Sales team training, sales techniques, Sales tips, Sales training, Sales training in cork, sales training classes, sales training companies, Sales Training Courses, Sales training courses that deliver real results, Sales training ideas, sales training ideas, sales training management, sales training marketing and Private sales training, sales training methods, sales training program, sales training techniques, sales training tips, Sales trainings courses, sales workshops, sales training, secrets of success, Self-employment, how to set up your company website, selling courses, Selling skills, Set up and register as self-employed, Setting up a limited company, Solution selling, Startups, Tele-business, telemarketing training, Telephone, telesales courses, telesales Selling skills, Time Management, Top Sales Training Companies, Train Your Sales Team, Training for Trainers, training in sales, What Companies Have the Best Sales Training Programs, world's best sales training, how to setup a business, how to setup a business in ireland, sole trader, entrepeneurship training, Sales training cork, sales training cork, sales training in cork, sales courses cork, Inside sales training cork, Sales training cork, sales training in cork, sales courses cork, sales courses in cork, sales training, sales training Ireland, sales training in Ireland, Sales training cork, sales courses cork, inside sales training cork, sales training in cork, sales courses in cork, training in cork, sales training courses in cork, inside sales training in cork, Sales Training Courses Cork, Branupgroup, branup, branupgroup.com, branup.ie, bran up, branup methodology, branup sales methodology, branup, bran up, bran up group, branup sales methodology